I've always wanted to visit the land down under. I don't actually know if Australians and Kiwis enjoy that term and suspect that a trip to those wonderful countries would enable me to do some personal research. But, as I may have mentioned before, I can't travel… well, I don't say anymore, instead preferring to say that I can't travel at the moment. It's possible I'll regain that ability, but if not, my in-person visit may have to wait until my next life.
But that doesn't mean my book can't go there…
I'm thrilled to share news that Your Life with Rheumatoid Arthritis: Tools for Managing Treatment, Side Effects and Pain has made it to both Australia and New Zealand! Well, it's been available there for quite some time, but I recently had the opportunity to spread my wing a little s, if you will.
I was really happy to get the opportunity to write an article on living well with RA for Arthritis Today, published by Arthritis and Osteoporosis Western Australia. I'd like to thank Ric and Lily for sending me three copies of the magazine. They understand the cool factor of not only seeing your words in an actual magazine, but one from the other side of the earth? Massively cool!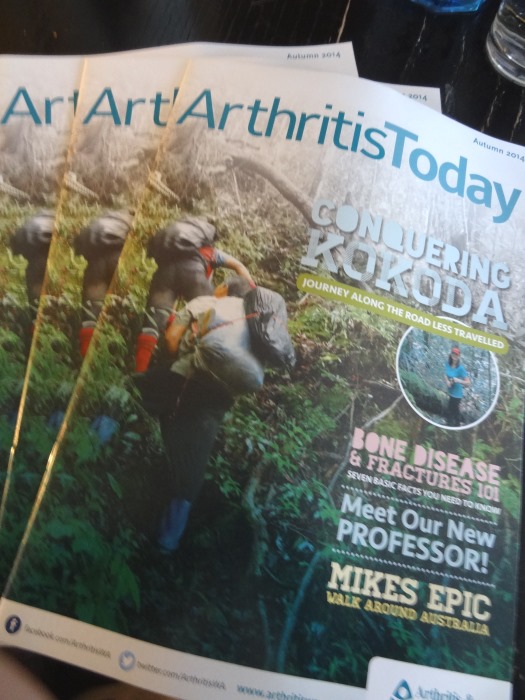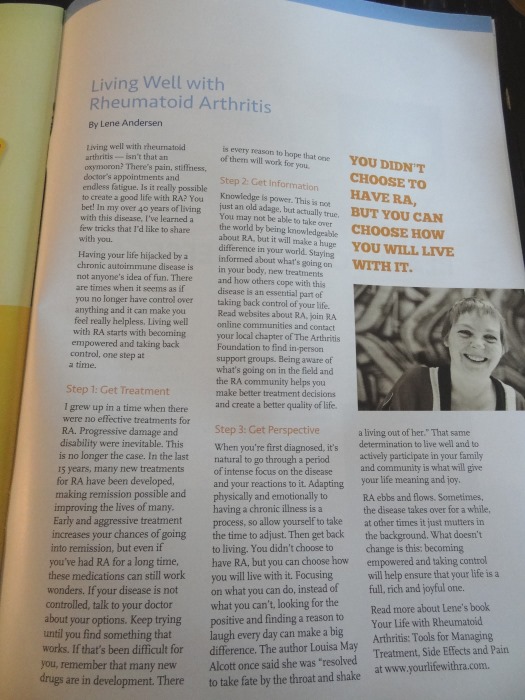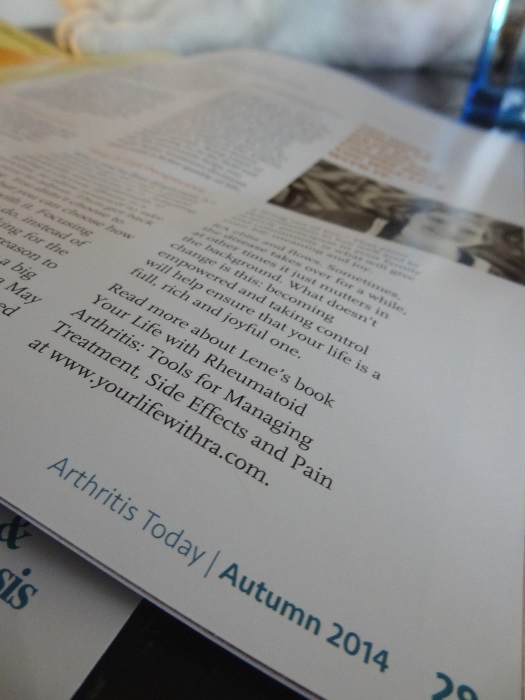 In my whirlwind tour of the region, I also made it to New Zealand. What can I possibly mean by that? Well, the lovely Naomi from Life After Pain asked if I was willing to have a chat for the author interview part of their site. Of course I was! Naomi and I had a lovely, long and meandering talk, which you can find on the Life After Pain site. I listen to it myself and realized I need to learn to slow down when I get passionate about the conversation. What can I say, I was on a roll…
You can listen to the 30-minute interview on the Life After Pain site here.